Commercial Audio Installations
Whether its a full design-build, new construction project or an older property that needs a little refresh, AdCom can provide the highest quality commercial audio systems in the market. Our expertise allows us to customize solutions to your specific needs.
Background music is crucial in the hospitality industry to set and maintain moods across various parts of the hotel. From the hotel bar to the lounge area to the spa, we make sure your music is tailored to the environment it will be played in. Paging is also integrated into the same system and can be used for back of house communication and emergency alerts.
Good communications are at the heart of every successful hotel. Mitel hospitality customers enjoy scalable, reliable communications, optimized to meet the needs of their industry. From small hotels, to some of the world's most famous luxury establishments,
hoteliers rely on Mitel communications technology because of stellar guest service, operational efficiencies, and unrivaled deployment options. Download Mitel's Hospitality Brochure to learn more!
Shandong Bittel Intelligent Technology Co., Ltd (Bittel) was founded in 1989 with more than 20 years experience in the communication industry, and consists of self-designing, developing, manufacturing and sales in one. From 1998, Bittel started to operate in the hotel phone business. By means of four professional focusing strategy; professional design, professional manufacturing, professional sales and professional service, Bittel became one of the two leading brands in the world after 10 years of development with distinguished products and service.
Large Format LED
Video Displays
The newest trend in display technology, AdCom can provide you with high quality LED modular displays to create large indoor/outdoor video solutions to showcase the big game or just welcome guests upon arrival. Let us help design the next WOW factor in your next project!
AdCom can help you get the best in-room entertainment solution for your application. While a head end system may be better in some economy and select service hotels, a fully integrated smart TV solution from Samsung or LG may be the answer for a higher level of in-room entertainment offering.
PhoneSuite
Communication Systems
Phonesuite is the preferred and proven choice for major brands. It's open-architecture and innovative design has made it the preferred solution for Select, Full Service and Luxury
hotels. Join more than 5,500 hoteliers that experience their unparalleled service and support. You have the power to choose a true Cloud PBX or On-Premise solution. With their Voiceware Managed Voice or full CAPEX solution, Phonesuite gives you more freedom to purchase your next Hotel Communications platform than any other provider.
Call Accounting Systems
with PMS Integration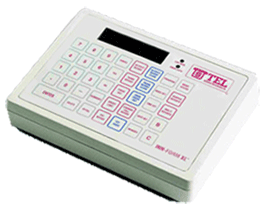 Hospitality call accounting systems automatically post call records to property management systems, allowing properties to track phone calls, bill guests for phone usage, reduce telecommunication costs, and increase guest satisfaction. Let AdCom deliver a reliable, low-cost solution to all of your call tracking needs.
From Planning and Design to
Cabling Infrastructure to Network Implementation to Onboarding, our team will be there every step of the way to ensure your hotel's network is up and running at the highest level.
Digital Signage is playing a larger role in the display of information in hotels today. From local attractions and amenities to conference center events and maps, digital signage is a simple, easy alternative to traditional signage methods.
Video surveillance is the perfect complementary security solution for hotels and resorts. With the demand for hotel rooms and space constantly increasing, the security of guests, hotel property and employees has become more important than ever before. A carefully planned hotel video surveillance system can protect your property and give your guests the peace of mind they deserve. Let AdCom work with you to design and execute the perfect IP Camera Solution.
Cetis is a global leader in the design, engineering, manufacturing, and support of analog and VoIP corded, cordless, and VoIP cordless touchscreen hotel phones. From economy and mid-scale, to luxury, Cetis hotel phones are preferred or approved brand standards for the world's leading hotels.